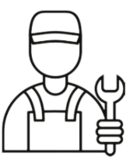 20-year Full Warranty on Panel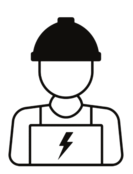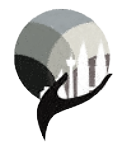 Best Sustainability Leader 2018 Award - EUMCCI
Want to solarize your home with no upfront cost?
Get to know more about Zero-Risk Solar Subscription and SOLS Energy by watching the video above. Hear about it first hand from our SOLS Energy family. #lebihbaik
Protect yourself from rising costs of electricity with the greatest solar deal in Malaysia!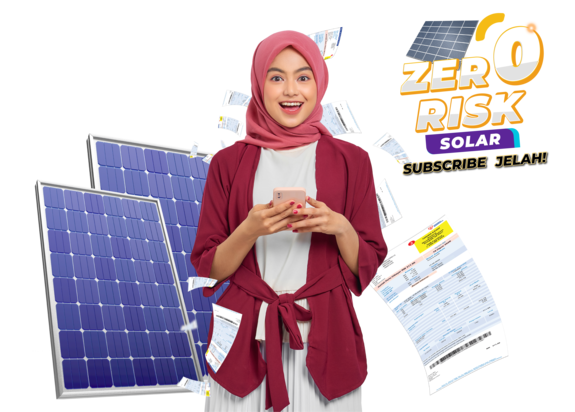 ✔ Free power study (Roof & Eligibility)
✔ No payment required for the solar panel & inverter
✔ Only pay for the energy you use
✔ Cancel your subscription anytime
Subscribe Now
Calculate your future costs & savings
Your Electricity Spending Over 20 years
This graph shows your electric costs Without Solar vs. With Solar Subscription vs. With Solar Purchase.
How does subscription compare to our other payment methods?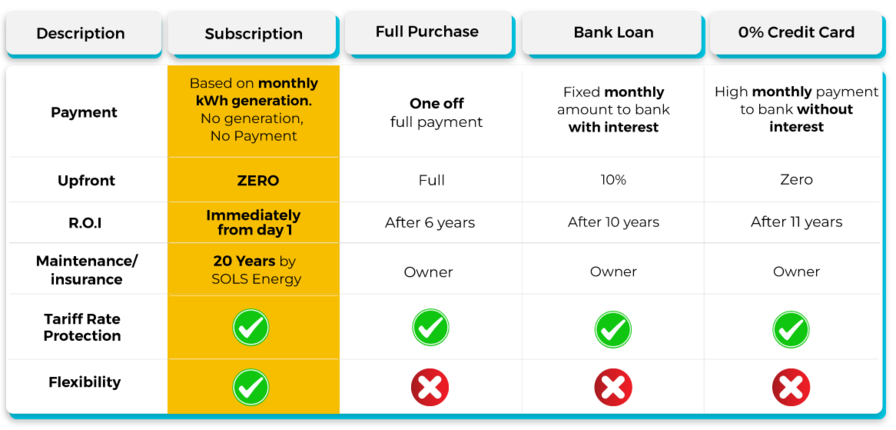 Here is an example of how it works: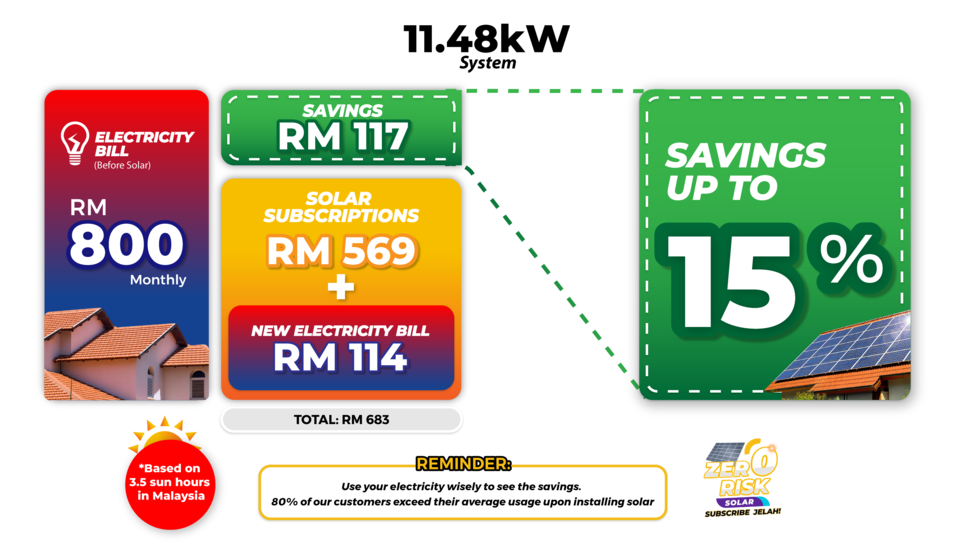 Johnson's average electricity bill is RM800. Once he subscribes to solar, he pays a subscription fee of RM569 and his new electricity bill only amounts to RM114. In total, he now spends less than RM700 on electricity bills. Saving up to 15% every month.
Johnson only saves when his energy consumption does not increase.
Subscribe Now
Choose a Zero-Risk Package
Each zero-risk solar subscription package has been customized to fit a certain TNB Bill amount. So choose based on how much you pay for electricity every month.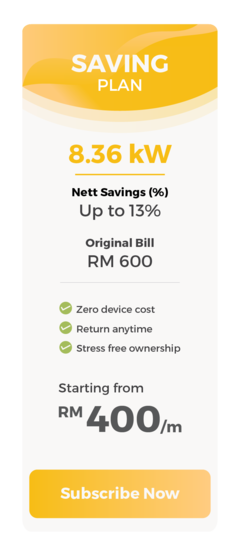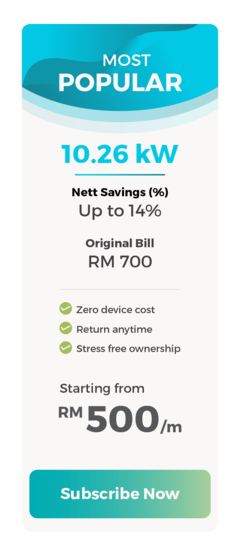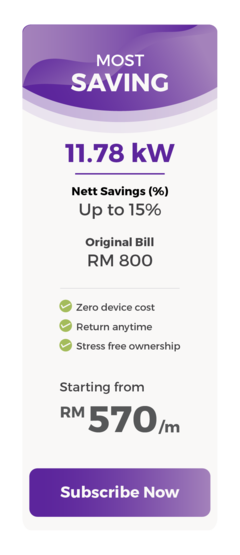 What happens before and after you sign up for zero-risk solar subscription?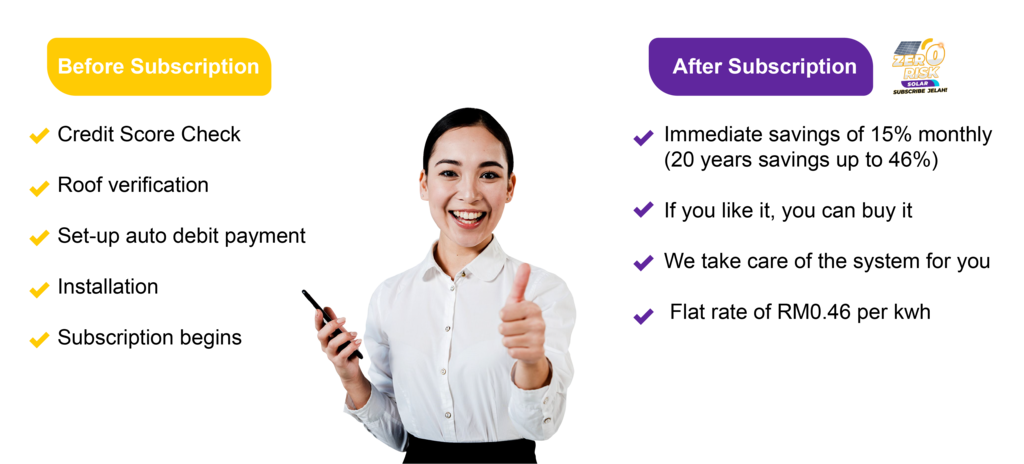 What do our customers say?
Encik Mohd Afzainizam, assistant secretary in the Ministry of Energy and Natural Resources:
Excellent, the system was installed in a good time, excellent workmanship, the application process went smoothly, professional team and the system is working as promised.
Mr. Abdul Rahman Hariri - Chemical Engineer
So far the components are running very well without any hiccups. I am enjoying a reduction in my electricity bill.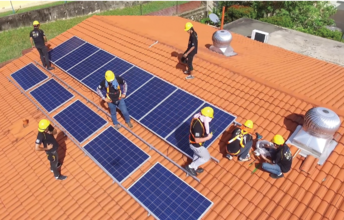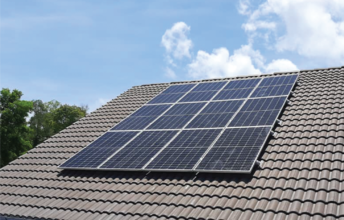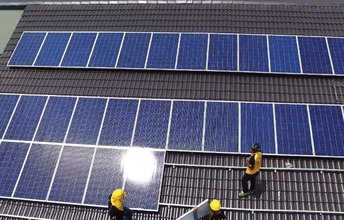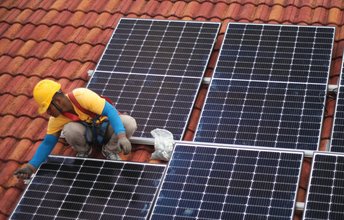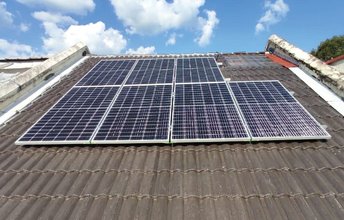 Subscribe Now
Subscribe Jelah in 6 EASY steps!
Our Simple, Hassle Free Installation Process

Subscribe Now
Frequently Asked Questions (FAQ)
You may contact us for additional information.